Flower Fairies touch down on 8th August. A nostalgic exhibition if ever there was one from childhood, showing Cicely Mary Barkers beautiful illustrations from her Flower Fairies books. An enchanting show where children can dress up as fairies and bring to life Baker's delightful drawings. The Garden Museum is a small tucked-away museum next to Lambeth Palace, in a de-consecrated church which was once called St Marys. Luckily, just before planned demolition in the 70's, it was saved by Rosemary Nicholson and became the first ever museum for gardens. It now has a fantastic cafe and learning centre thanks to a redevelopment last year.
Garden Museum,
5 Lambeth Palace,
London SE1 7LB (020 7401 8865/www.gardenmuseum.org.uk). Vauxhall tube/rail.
There's still time to catch the wonderful Edward Bawden exhibition at one of the most family friendly galleries in London. Small is definitely beautiful when it comes to children and museums especially for younger children so you can keep an eye on them. Dulwich Picture Gallery is in a wonderful location with plenty of outdoor space, a great cafe and lots of children's activities to keep them entertained. With animals, beach scenes and famous London landmarks, the Bawden exhibition is full of colourful prints to delight kids. Plus, there are lots of covetable goodies in the gift shop.
Dulwich Picture Gallery, Gallery Road, London
SE21 7AD (020 8693 5254/www.dulwichpicturegallery.org.uk). West Dulwich rail
This inspiring gallery houses the art collection of the city of London and includes some wonderful examples of Victorian art as well as some dreamy pre-Raphaelites. Underneath the gallery you can see London's Roman amphitheatre covering both art and archeology all at once. The amphitheatre was used for various public events such as gladiator games and animal fighting. This is convenient location for parents working in the city if they want to organise a visit over the summer in their lunch break.
Guildhall Art Gallery, Guildhall, Gresham Street, London, EC2V 7HH (020 7332 1313/www.guildhall.cityoflondon.gov.uk/art-gallery). Bank/Moorgate tube/rail.
One of our favourite galleries is Tate Britain. During the summer it's also fun to get the river boat there (it is the most civilised form of transport in London using your Oyster card, after all). Tate Britain is good for kids as it's got a wonderful layout, it's not too big but not too small with a good cafe and great shop selling wonderful art books for kids. You will still catch the Squash lurking behind the columns of the Duveen Galleries, which will delight and surprise children. Sneak a peek of the quirky performance art by Anthea Hamilton - note the moving statue are probably best enjoyed alone! Also Aftermath: Art after World War I exhibition is on until mid-September and is a good educational insight for school children.
Tate Britain, Milbank,
London, SW1P 4RG (020 7887 8888/www.tate.org.uk). Pimlico tube.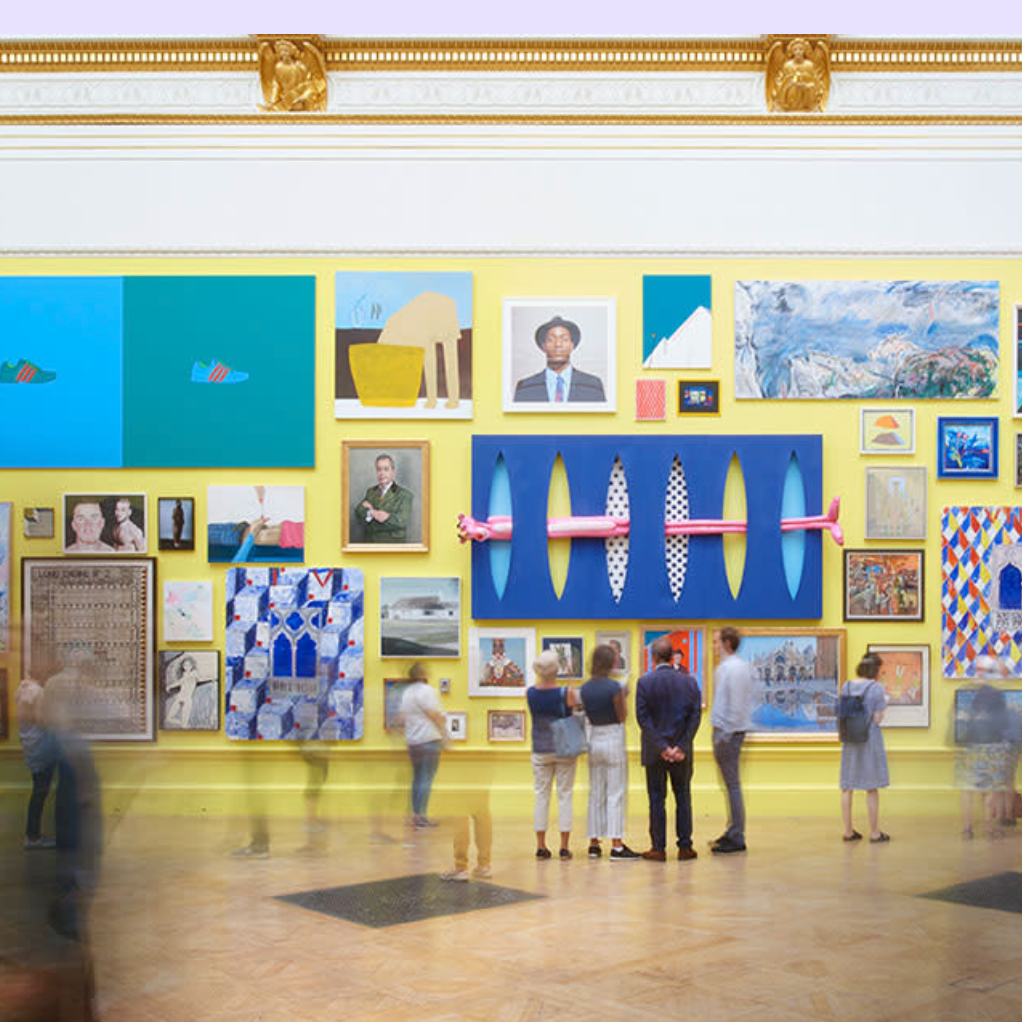 Until 19th August, the mighty summer exhibition is a riot of colour and feast for the eyes for the whole family. Curated by Grayson Perry this year, it has the hallmark of his eccentric style. So many wonderful artworks adorn the walls that it will inspire you and the kids to reach for the paint pot as soon as you get home.
The Royal Academy, Burlington House,
London, W1J 0BD (020 7300 8000/www.royalacademy.org.uk). Piccadilly tube.