I remember the first time I saw Bath Spa as a 10-year-old south Londoner. As the train wound its way into the station from Paddington, the majestic, honey-hued Georgian terraces, higgledy-piggledy on the hills, seemed like a dream. Still to this day, Bath gets me every time – the verdant slivers of green hills through from the Abbey, the pleasing symmetry of the architecture and the picture-postcard views. Everywhere.

Bath is known for its Roman history but it holds hidden charms and plenty of activity for kids too. As a regular visitor with my children in tow (my mum lives in the pretty village of Combe Down just outside Bath), I've tried and tested pretty much every child-friendly activity. Here, I've rounded up my top five activities for you to do with kids. Enjoy– it's a magical city and, dare I say, England's most beautiful. By Maggie Davis
Set in the middle of the city's Unesco World Heritage Site, the Roman Baths are a great first introduction to this spectacular city thanks to their central location right by the beautiful Abbey. Book tickets here before you go and ensure you get an audio guide – there's a brilliant version by author Michael Rosen that bring the baths alive for kids and fun narration by Bill Bryson for us grown-ups too. Highlights include the gilt bronze bust of goddess Sulis Minerva, discovered in 1727. It's quite small and compact as museums go, so older kids can manage it without getting bored. Babies and young toddlers will need to be carried in a baby carrier, which you can borrow at reception, due to steps. Once you come out, go for ice cream around the corner at David Thayer, 8 York St (01225 460434), sit in the pedestrianised square overlooking the Abbey and sample some of the city's street performers. If you have impeccably behaved children (lucky you) you could take them for tea at the splendid Pump Room for a dash of Georgian splendour.
About a mile outside Bath towards the village of Combe Down, this stunning 18th-century National Trust landscaped garden offers a wonderful place for kids to run wild. Created by a local businessman, Sir Ralph Allen, with advice from Capability Brown and poet Alexander Pope, it remains an exquisite – and unique example of Georgian landscaping. At the bottom of the valley, you'll find an elegant Palladian bridge (one of only four in the world) which features exquisite etched Georgian graffiti. There's also a wooden sound garden to delight the kids and a small but sweet café serving drinks and snacks. Any time over spring and summer is good to visit and right now, you'll be welcomed by a carpet of bluebells. Come here for spectacular views of the city and fresh air.
More info here National Trust
One of the many great things about Bath is that it's small and most attractions are easily accessed by foot or bus. A wander around the exquisite Georgian streets, just north of the city centre and home to architectural spectacles such as The Circus and the Royal Crescent is a must. It's also here that you'll find the grand Assembly Rooms, home to the wonderful Fashion Museum. My girls always head straight to the dressing-up area full of Victorian- and Georgian-style costumes for the whole family. It's always a hoot and especially if you have a toddler. The museum is home to nearly 100,000 objects with clothing dating back to Jane Austen's era, as well as pieces by the House of Worth, Dior, and more recently, Gareth Pugh. Check out the Dress of the Year display and A History of Fashion in 100 Objects. There are always lots of crafts-based activities for kids here too.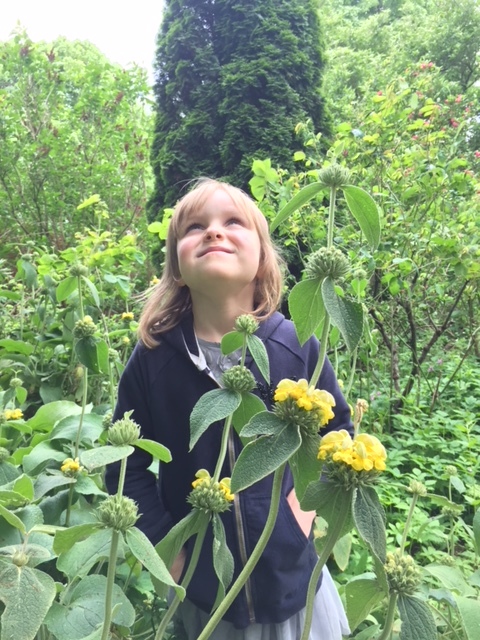 Imagine your favourite park playground and times it by seven, now add in a dreamy botanical garden and sweeping views of a honey-hued Georgian city and you have a picture of Bath's Royal Victoria Park. Opened by the future Queen Victoria in 1830, when she was an 11-year-old princess, it covers 57 acres and is a great place for kids to burn off some energy and for you to sit back and watch them play. Mine adore the zip-wire and pyramid climbing frame. As well as a new skate park, there's a mini golf course and the lovely Pavilion Café . A short bus ride or walk from the city centre, it's a must with kids in tow.
For more information
A short walk east of the city centre, this recently refurbished museum is home to a fine array of decorative art and ceramics that once belonged to naval officer and collector Sir William Holburne (1793-1874). Holburne left his exquisite collection, including works by Thomas Gainsborough, to the city and they are now everyone's to enjoy. Despite the precious displays (thankfully housed in glass cabinets) the airy gallery, refurbished elegantly in 2011 with lots of modern touches, is great roaming territory for kids with plenty of activities and interactive displays. When they start to get fidgety take them for a walk in nearby Sydney Gardens, close to Jane Austen's former residence (she lived at 4 Sydney Place).